Pull Out Test
Product Tested: Drop-In Anchor
Location: Cambridge
The Heart and Lung Research Institute at the University of Cambridge will contain 8000 sq.m of research space spread across three floors. The building will provide a 10-bed clinical research facility and a state-of-the-art laboratory space, which will host up to 22 principal investigators and 250 researchers. The building has been constructed using an in-situ concrete frame, which has been cladded. The cladding panels have been used in the design to create light patterns as the sun moves throughout the day.
JCP Technical Manager, Reza Jafari, performed a pull-out test on-site to demonstrate the suitability and capabilities of our drop-in anchors. The correct installation method was also shown to the installer. Drop-in anchors are internally threaded sockets for use with bolts or threaded rods of any length, suitable for use in solid concrete. Whilst on site the test rig is attached to the fixing, and then the load is applied to the specified level, which determines the strength of the application. Once the pull-out test is completed reports are provided to the customers, which record the loads achieved, the corresponding product data sheet and a calibration report.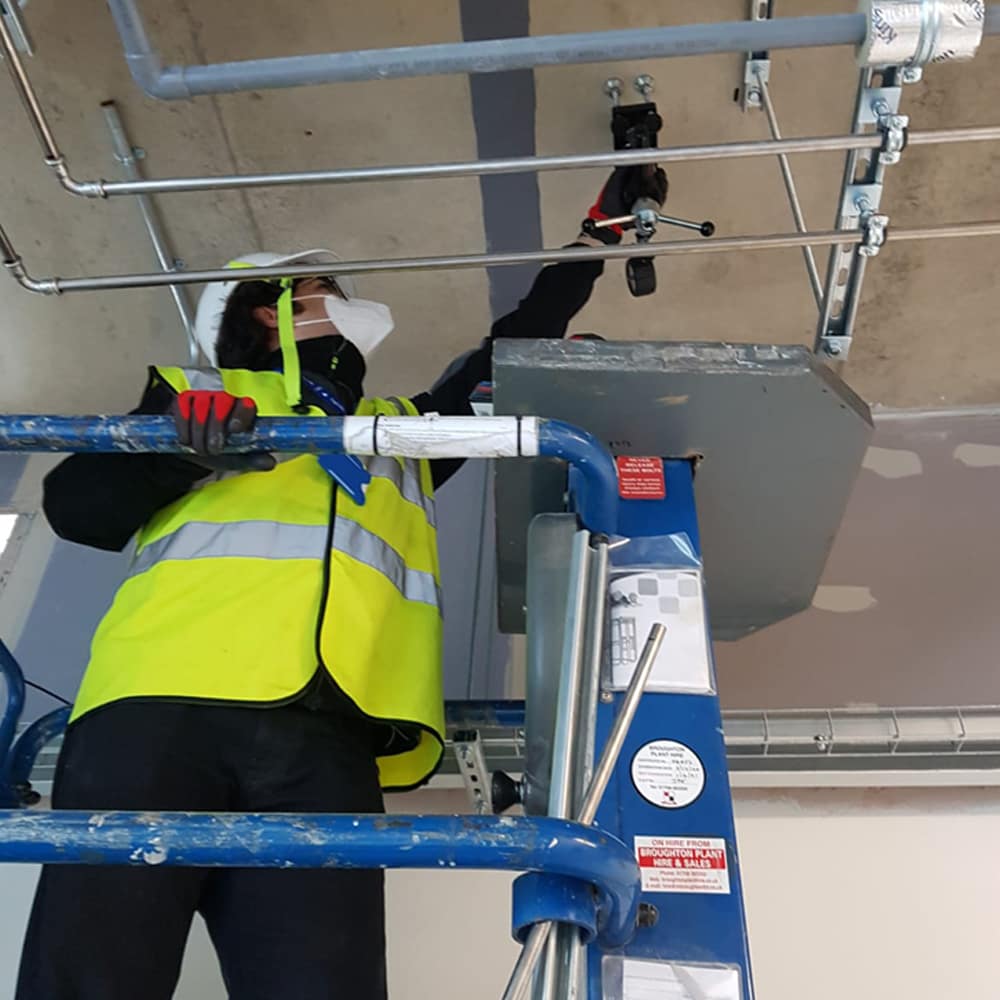 Whether it's to comply with building regulations or for peace of mind, our JCP Area Sales Managers and technical team are on hand to provide advice and support. For more information, contact the JCP technical helpline on 020 8943 1800.