Pull Out Test
Product Tested: AWA10090 Throughbolt ETA Option 7
Location: Birmingham
The Kent Street project is a development across a ten-story building made up of 262 one and two-bedroom apartments, along with retail space, a café, a gym and a residents' hub. The development is estimated to cost a total of £133M.
Conducting a pull-out test at Kent Street development, we have Technical Manager Reza & Area Sales Manager Daniel. Whilst on site, they tested Throughbolts ETA Option 7, demonstrating the suitability and capability of JCP products, as well as ensuring the correct installations to contractors. Stainless steel Throughbolt is ideal for bolting in place awkward fixtures without the need for marking out, removal and repositioning. When performing the test, the test rig is attached to the fixing, then the load is applied to the specified level, which determines the strength of the application. Upon completion, reports are provided to the customers, which record the loads achieved, the corresponding product data sheet, as well as a calibration report.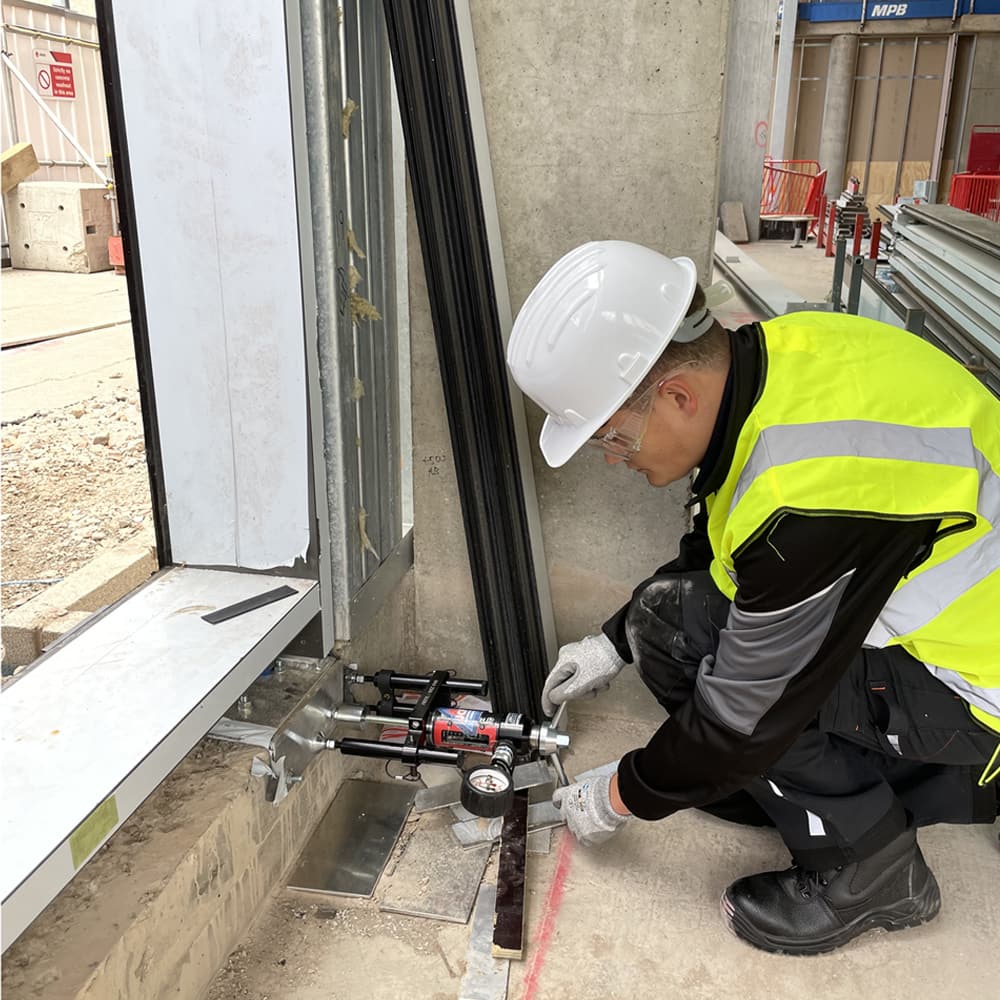 Whether it's to comply with building regulations or for peace of mind, our JCP Area Sales Managers and technical team are on hand to provide advice and support. For more information, contact the JCP technical helpline on 020 8943 1800.