Pull Out Test
Product Tested: DBM10SH Lipped Drop-In Anchor
Location: Stevenage Road, London
Craven Cottage has been the home of Fulham FC, on the banks of the River Thames, for over 125 years. The construction of the new Riverside Stand promises to offer some of the best seats available at Craven Cottage. The redevelopment will increase the capacity from 4689- 8650 to an overall capacity of 29,600, with new restaurants and bars, corporate hospitality and event space. The development of the Riverside Stand and Fulham Pier is due to be fully opened by the summer of 2023.
JCP fixings expert Mark Brown visited the development at Craven Cottage to test and demonstrate the suitability of our DBM10SH Lipped Drop-in Anchors. The Zinc and Yellow plated lipped drop-in anchor is an internally threaded socket anchor for use with bolts or threaded rods of any length. Lipped drop-in anchors can be accurately set independent of the hole depth and can be used in non-cracked concrete.
Whilst on site, the test rig was attached to the fixing, and then the load is applied to the specified level, which determines the strength of the application. Once the pull-out test is completed reports are provided to the customers, which record the loads achieved, the corresponding product data sheet and a calibration report.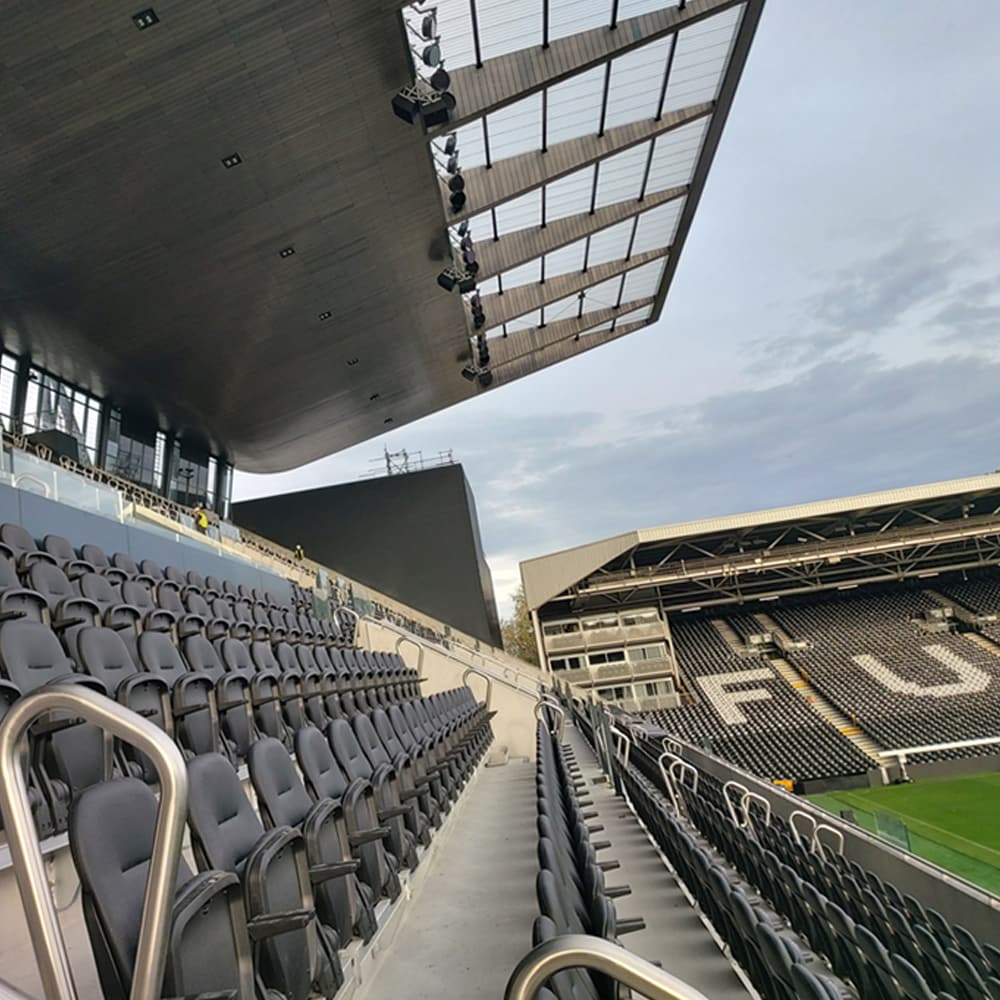 Whether it's to comply with building regulations or for peace of mind, our JCP Area Sales Managers and technical team are on hand to provide advice and support. For more information, contact the JCP technical helpline on 020 8943 1800.