Pull Out Test
Product Tested: DBM12 Drop-In Anchor
Location: Birmingham
One Centenary Way is a 68-metre tall, 13-storey, 280,000 sq ft commercial building in the heart of Birmingham and a gateway to the city's rapidly expanding commercial core. The building will house offices, leisure facilities, a bar and a restaurant on the ground floor. When constructing the building sustainability played a key factor, fitting pure electric heating and hot water supply systems. It also offers Birmingham's first dedicated cycle hub in the basement of the building. It has space for up to 400 bikes, along with showers, storage, and maintenance facilities, all available to Paradise occupiers and the public.
Technical Manager Reza & Area Sales Manager Daniel have performed a pull-out test on-site at One Centenary Way. Conducting a pull test demonstrates the suitability and capability of JCP products, as well as ensures correct installation. Whilst on Site, they tested DBM12 Drop in Anchors. Drop-in anchors are internally threaded sockets for use with bolts or threaded rods of any length, suitable for use in solid concrete. This allows them to attach the test rig to the fixing, then the load is applied to the specified level, which determines the strength of the application. Upon completion, reports are provided to the customers, which record the loads achieved, the corresponding product data sheet, as well as a calibration report.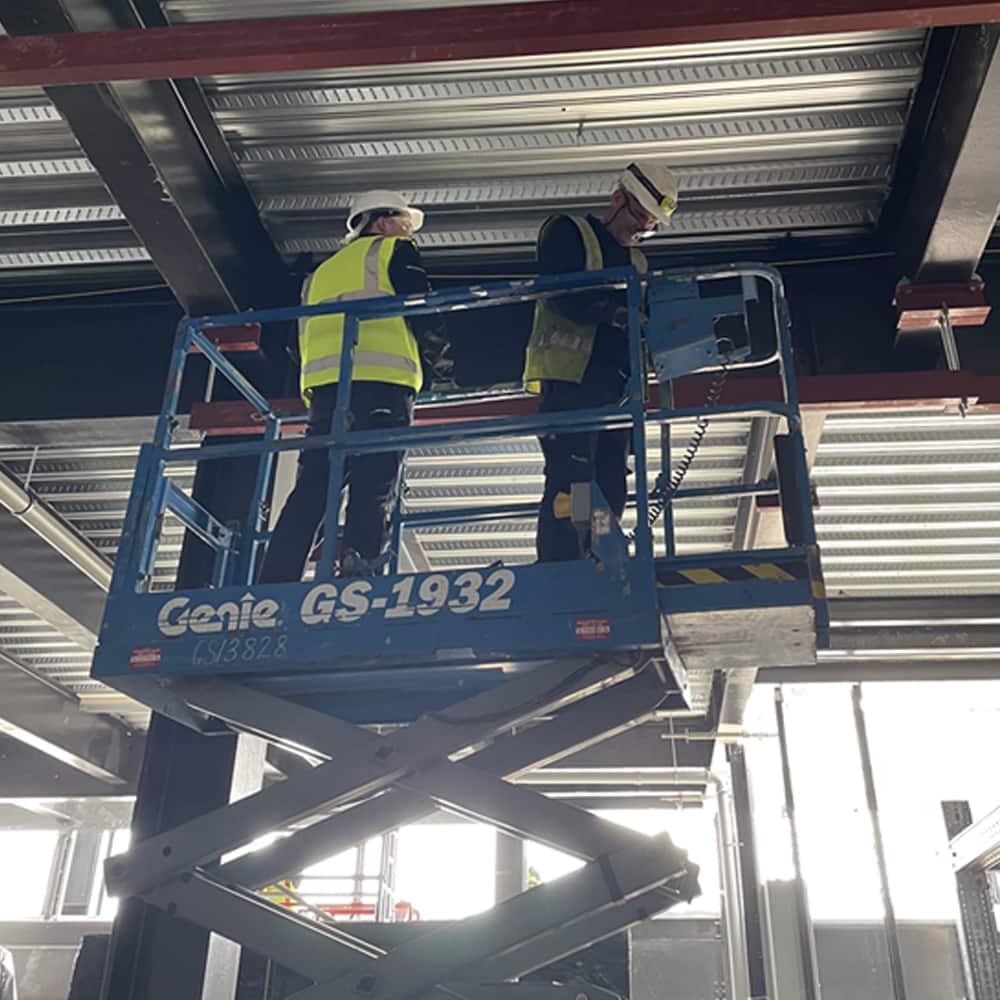 Whether it's to comply with building regulations or for peace of mind, our JCP Area Sales Managers and technical team are on hand to provide advice and support. For more information, contact the JCP technical helpline on 020 8943 1800.